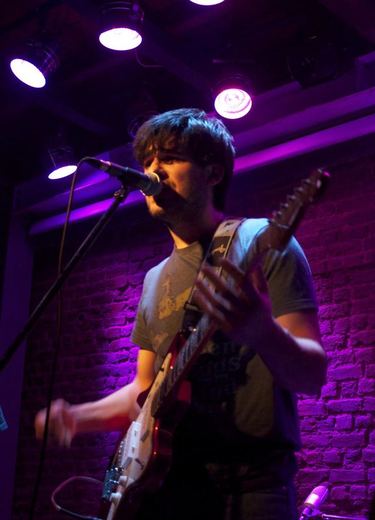 Apostolos Papapostolou started his musical education at the age of four, when he was enrolled to the classical conservatory of his hometown in Greece. He studied the violin for nine years and also became the youngest member on the conservatory's internationally acclaimed children's choir. During high school, his love for rock music led him to give up the violin and start drum and guitar lessons.

Apostolos went on to earn a Master's degree in Chemical Engineering before devoting himself to his beloved music. Throughout his university years he took further music lessons and toured throughout Greece with different bands. Upon graduation as an engineer, Apostolos earned the European tour scholarship to attend Berklee College of Music, where he graduated with a degree in arranging and vocal performance.

Apostolos loves teaching. His methodology has been greatly enriched by his education, as well as his experience, which includes teaching in the Academy of Music for the Blind. His approach involves a structured curriculum for all levels, which combines the songs that each student wishes to learn. He teaches Rock, Pop, Jazz, R&B, and Classical styles.
---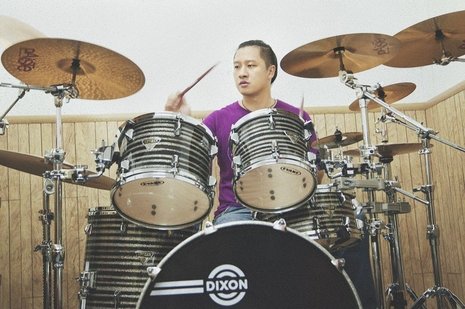 A member of Chinese Musicians' Association, honor director of Chinese Drummer Federation and Chinese Professional Musician Organization, originally from China and a drummer at heart, Mr. Johnson Zhang has been playing drums for over twenty years. He received his professional diploma under the education guidance of professors from Beijing Midi School of Music. In 2014, Mr. Zhang came to United States with an artist visa to pursue advanced study from world-famous jazz drummer master Dave Wecki and Greg Bissonette.

As a famous drummer and a live performance artist in various of music festivals, live performances, galas, Mr. Zhang got a number of prizes including the first prize of "Best New Asian Singer Competition" in Hainan, China; the golden prize of "Chinese Pop Star Music Competition", the "Best Drummer Award" of "Hero Band Competition" of south district of China, champion of "Tiger Band Competition" in Hainan province. He has founded "Flag Percussionist Club", heavy metal band "Messy Code". Mr. Zhang is also the advertising spokesperson of the famous drum company DIXON in Taiwan, China.

Mr. Zhang has theorized, "play music" and "everyone has a potential musical ability" education system in China. As a main editor, he published the series of Dream Sound Drum Kits Education and published the book of Drummer Manual an associate editor. He is willing to use his passion and talent for drums to help more people to make their music dream come true.
---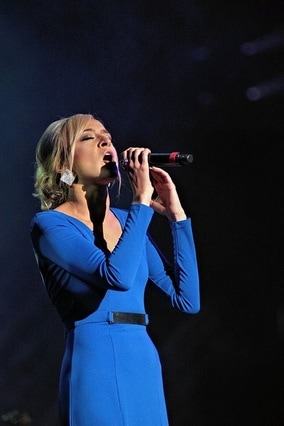 A singer-songwriter and performer, a native from St. Petersburg, Russia, Nadia Chechet started singing at the age of 4. Daughter of an acknowledged Russian singer-songwriter Valery Chechet, she was surrounded by musicians and amazing artists since she was born, spending most of her childhood backstage watching her father perform. At the age of 6 Nadia performed by herself for the first time in her life, as a part of her father's show, and since then she has never forgotten the magical feeling she got from being on stage and sharing her gift with other people.

When she turned 7 years old, she started attending a musically oriented school where for 8 years she was instructed in classical piano, music fundamentals, classical vocal training and was a part of the Saint- Petersburg - based children's choir "Iskra" of which she later on became a soloist.

After graduating from the music school Nadia continued her musical pursuits, focusing instead on the styles that moved her at the time, such as Russian romantic, pop and folk.

At the age of 17 she entered the Saint-Petersburg State University which she attended for 5 years. There she earned a Master's degree in Linguistics and Cross-Cultural Communications. While at the University studying linguistics and cultural differences, she didn't forget about music either. For almost 5 years she was a part of a student-based vocal group, singing in numerous charity and social events, took part in various singing competitions and won a Grand Prix of the Saint-Petersburg Annual Student Music Festival in 2010.

In summer 2010 Nadia came to the United States to participate in the prestigious Berklee College of Music 5 Week Summer Program during which she was granted a Berklee College of Music scholarship. And finally, in the fall of 2011 she enrolled as a fulltime Berklee student. She performed both in Boston and in her hometown – Saint-Petersburg, Russia. Nadia graduated Berklee College of Music in 2015, earning a Bachelor's Degree in Voice Performance, with a focus on Songwriting and Vocal Pedagogy. Nadia's favorite styles of singing are Pop/Rock, RnB and Jazz, but she is also open and to and extremely proficient in a variety of other styles – like folk, music theatre and even classical singing. Nadia writes, arranges and performs her own songs. She is currently residing in Los Angeles, pursuing a career in songwriting and performance.


---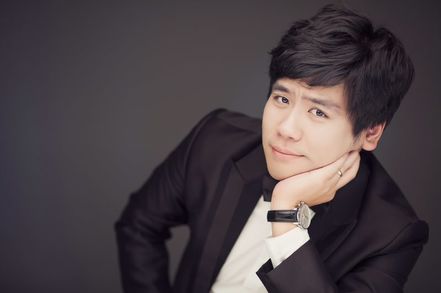 Louis Wu started learning piano when he was a child. It only took him four years to reach level 10 of piano level testing of Shanghai music college. He always got the highest scores in Suzhou for each level. He learned from professor He Lu, who is the founder of jazz piano major in Shanghai Music Conservatory, and professor Yuanzhen Zhu, who is the most experienced piano professor in Shanghai Music Conservatory.

He performed with Xiangdong Kong for Premier Lanqing Li. started learning saxophone during high school. He studied playing saxophone from professor Jingli Hong who was the starter of saxophone major in Shanghai music college. During from September, 2006 to July, 2008, He was the exchange student in National university of Tokyo, Japan, National university of Paris, France, and New England University learning piano and saxophone. When He was in Paris, he studied from Claude Delangle , who was the master of classical saxophone playing. when he came to the U.S. he studied from Kenny G., got bachelor degrees of piano and saxophone.
---
| | |
| --- | --- |
| | Dan Liu, violist, earned a B.M. from Shenyang Conservatory of Music in China,and a M.M. from the Boston Conservatory. He got in the Boston Conservatory with a full scholarship. At the same time, he also got in Peabody Institute of John Hopkins University with the highest scholarship.Dan started his musical career on the violin when he was six. He made his debut as a violinist soloist with an youth symphony at age 12. |
Subsequently, he started to study the viola as well as the violin with Xueke Li, who is the top well-known and influential educator in China. As a violist of a string quartet,Dan was awarded 2nd place in a chamber music competition of China, and performed in Hong Kong. He was also the principal violist in the Shenyang Youth Symphony Orchestra and performed in many different countries over the course of four years.
In 2009, Dan participated in the Bundes Jugend Orchester (BJO), which is the best youth symphony orchestra in Germany, and performed in a variety of famous concert hall, like Hamburg Laieshalle, Cologne Philharmonic Concert Hall, Munich Philharmonic Hall,etc. In 2010, Dan was selected by Shenyang Conservatory to participate in the
International Viola Festival in Shanghai, and performed in concerts as an outstanding violist. He was also awarded
"Outstanding Student" and 2nd prize scholarship. At the same year, he held his recital with high praise. In 2011, he was award"Outstanding Graduates", and performed in the Outstanding Graduates Concert.During the years that Dan took his master in Boston, he had studied with Patricia McCarty and Lila Brown, and his researches included: String
Pedagogy, Webern Twelve-tone Technique, Russian Symphonic Tradition, Bartok Viola Concerto Editions, etc., and held his two recitals in 2012 and 2013. He moved to Los Angeles in early 2014, and started to learn with the famous viola professor Donald McInnes.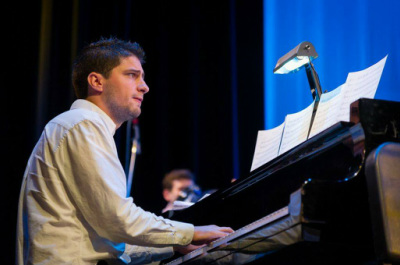 Santiago Vidal is a multi award winning pianist and composer who graduated from CAEMSA, Buenos Aires, Argentina and Berklee College of Music, Boston, USA. Between 1999 and 2014, he performed with 19 different pop and jazz bands, in Uruguay, Argentina, Spain and United States. He played in festivals, on tv shows, in hotels, bars, discos, jazz clubs, at Jazz Festivals, and at Carnivals. He played in Europe for 9 months. He played with Alejandro Sanz on his concert at Berklee College of Music, on the Berklee commencement concert honoring Jimmy Page and Valerie Simpson at Agganis Arena for 7000 people, and he closed the Latin festival with his composition "Nostalgias" at BPC.


As a composer, in 2013 with the composition "Crónica de Una decepción", piano trio, he won the contest Herne Hill Music Festival International Composition Competition in London, England. The same year, with the composition "Nostalgias", he won the first prize on the contest: "Premios Nacionales de Musica", organized by the ministry of education and culture, Montevideo, Uruguay.

He just released his first album "Nostalgias", showing his versatility as a songwriter, and featuring his re-invention of a little known classic Uruguayan style called "Candombe". Santiago mixes his Latin influences with pop, jazz and funk. The band that joins him throughout the album is features the best musicians of Uruguay: Martin Ibarburu, Nicolas Arnicho, Hugo Fattoruso and Gerardo Alonso.


---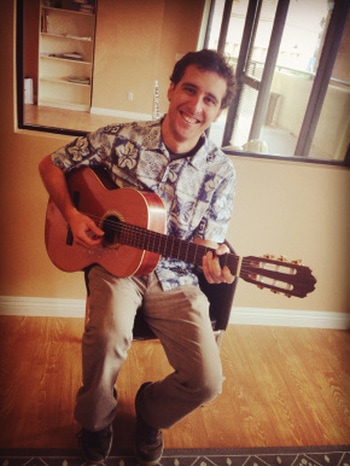 Thomas Cepeda, a guitarist, a native Bostonian with heavy Argentine roots, has for years believed in the joy of collaboration, always working to refine his abilities in composition, improvisation and music education. He is an accomplished guitarist, having gained a substantial amount of performance experience with regard to electric, acoustic and classical instrumentation. After graduating from Berklee College of Music in Film Scoring, he moved to Los Angeles to be in closer contact to the music business and has then enjoyed working on many colorful projects. The last months have been fun, scoring advertisements for Verizon, additional music for TBS show King of the Nerds, music editing for Comedy Central's Brickleberry and composing for short films Show and Tell, The Dancer, Respira, The Blood and the Burn and last but not least, the beloved Dear Santa.

​His greatest joy comes from giving private guitar lessons at Torrance Music Academy and Rhapsody Music, where he customizes his classes according to the musical interests of his students, including Rock/Pop, Funk, Jazz, Folk, Country, Latin and Classical music. He believes anybody can become a great musician if they are motivated and enjoy the learning process.




---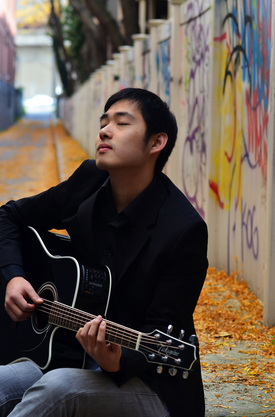 William Park is a songwriter, performer, session musician and a teacher. He found his passion in vocal and guitar at the age of 13 and immediately joined the church music team. He has been performing since, and studied classical vocals with Ko Jung Hwa in high school. He performed with every vocal ensemble in school and eventually entered James Madison University as a classical Tenor with Music Scholarship.

However, wanting to refine his Pop, RnB, Blues, and contemporary skills, he transferred to Berklee College of Music with awards such as Berklee Grant. He studied Pop, RnB, Blues and etc. at Berklee College of Music with extremely well known educators such as Tomo Fujita (John Mayer's teacher), Dave Tronzo (top 100 guitarist on Rolling Stone), and Pat Pattison(songwriter). In 2014, he graduated with double majors in Songwriting and Professional Music in Performance concentration.

Since then, he has moved to Los Angeles to pursue his career in artistry and teaching. Ultimately as an educator, he wishes to nurture students about passion, kindness, and perseverance. With over 10 years of experiences in working with students in all ages, he can create fun, engaging, and customized curriculums that adapts to his students' goals, desires, and hobbies.


---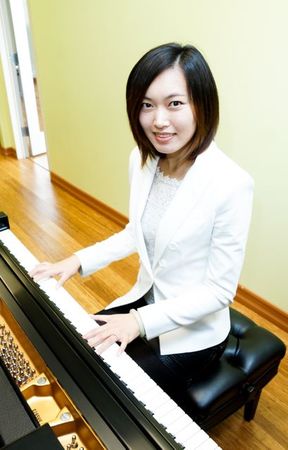 Phoenix Wu (Pianist/Dancer) studied piano with famous musicians and teachers in China for many years. She started her studies at professional music school at the age of five. Phoenix graduated with honors and holds a Bachelor of Music degree in Piano Performance and Pedagogy from Shenyang Conservatory of Music, China, and a Master of Art degree in Communication Studies in CSULA; Upon graduation she qualified as a piano instructor and a great communicator.


She believes that teaching needs both profession and communication, sometimes communicate with the student is more important than the knowledge itself. In 2010, Phoenix Wu was selected as Miss Tourism International, and won the Best Overall Image Award. As an environmental ambassador, she is kind, hard working and disinterested. As a teacher, Phoenix is patient, creative, innovative and confident. She is deeply committed to a high standard and excellent quality of musical education.

---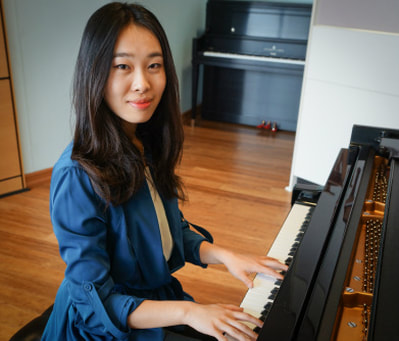 Lily Li (Pianist) is trained in the classical style of music. Since the age of five, she developed her piano skills with her instructor Yanmao Liu—president of Qingdao Opera House and director of Qingdao Symphony Orchestra. She won the second prize of the "Hope" piano competition. She attended the University of New York- Buffalo State College as a piano performance major, and studied piano with Dr. Brian Boyce from the Eastman School of Music. She completed her degree at Berklee College of Music. She participated in variety of music ensembles, and also studied Music Technology. She studied piano with multiple famous musicians, such as Ray Santasi, Russ Hoffmann, and Ronald Mahdi. She produced and directed more than twenty music demos and videos. Her 2013 music video, "Story of North and South," which aspired for peace between South and North Korea, garnered more than 8,000 views on Youtube and sparked attention in the news media.


As an accomplished pianist for many years, Lily has helped her students prepare for music conservatory auditions, CM tests and piano competitions, and she continues to perform throughout Los Angeles. As a teacher, Lily is patient, creative, innovative and confident. She is deeply committed to a high standard and excellent quality of musical education.




---